Colour in archi­tec­tu­re
&

inte­ri­or design

Vocational Training RAL Academy October 12th -13th, 2017 RAL Bonn

Systematic, professional colour design has a decisive influence on aesthetic perception and emotional impact, the quality of the experience and the value offered by architecture. Interested parties from the areas of architecture, interior design and creative trades. English-language seminar.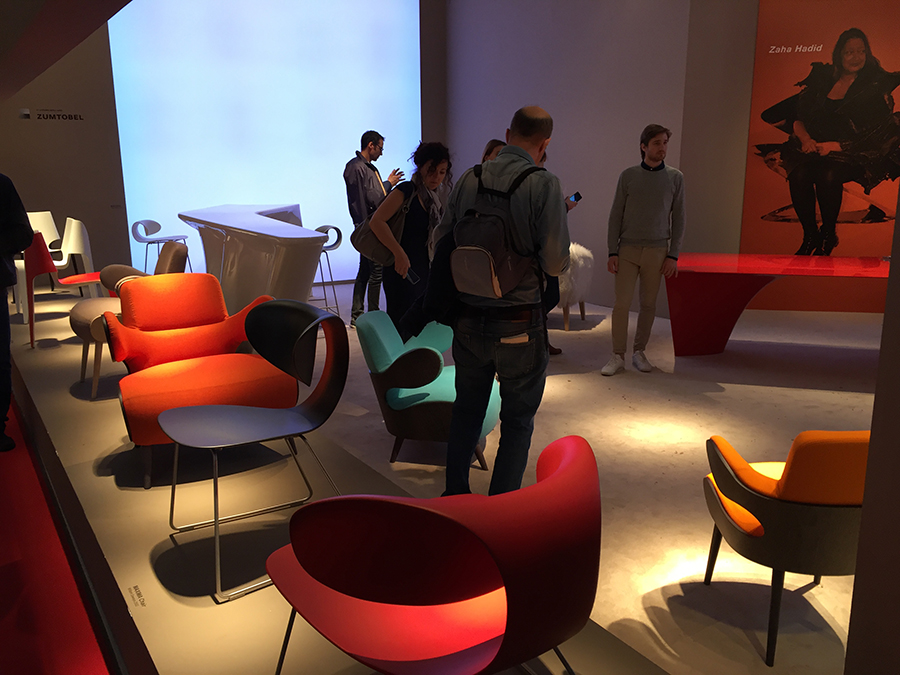 This two-day semi­nar enab­les par­ti­ci­pants to acqui­re prac­tical know­ledge and stra­te­gies for the app­li­ca­ti­on of colours in archi­tec­tu­re. Selec­ted prac­tical examp­les pro­vi­de inspi­ra­ti­on and demons­tra­te various design stra­te­gies for hand­ling colour in spa­ti­al design. The know­ledge and colour stra­te­gies demons­tra­ted in the semi­nar are the basis for their suc­cess­ful prac­tical use in all fiel­ds of inte­ri­or design.
Con­tent of the semi­nar
Func­tion of colour in natu­re and cul­tu­ral spaces
Colour per­cep­ti­on, light and sen­ses
The lan­guage of colour and colour effects
Colour stra­te­gies and app­li­ca­ti­on examp­les
Learning objec­tives
Under­stan­ding the evo­lu­tio­na­ry func­tions of colour in natu­ral envi­ron­ment and reco­gnis­ing their rele­van­ce for the design of cul­tu­ral spaces
Under­stan­ding the cur­rent sta­te of prac­tical rese­arch in colour per­cep­ti­on and lin­king it to design prac­tice
Under­stan­ding the effect of colour on all other sen­ses and deri­ving prac­tical app­li­ca­ti­ons
Being able to ana­ly­se the lan­guage of colour and the effects of colours on dif­fe­rent expe­ri­en­ces and beha­viour of peop­le
Learning about the inter­ac­tion bet­ween light and colour and deri­ving prac­tical app­li­ca­ti­on
Ana­ly­sing and eva­lua­ting colour stra­te­gies in the modern age and deri­ving prac­tical app­li­ca­ti­ons
Learning about dif­fe­rent steps to design a pro­fes­sio­nal colour con­cept and being able to app­ly them
Metho­do­lo­gy
Pre­sen­ta­ti­on, excer­ci­ses, dis­cus­sions
App­li­ca­ti­on
Orga­ni­zer: RAL AKADEMIE (Bonn)
Con­tact: email hid­den; Java­Script is requi­red
Regis­tra­ti­on and detail­ed infor­ma­ti­on: Link RAL Aka­de­mie
Schlagwörter: Architecture, Color, Colour, Design, effects, emotions, function, interior, methodology, space, strategy, understanding
Artikel der gleichen Kategorie